Wednesday with Mercer - Return to the Workplace
23rd September 2020, 14:00 - 15:00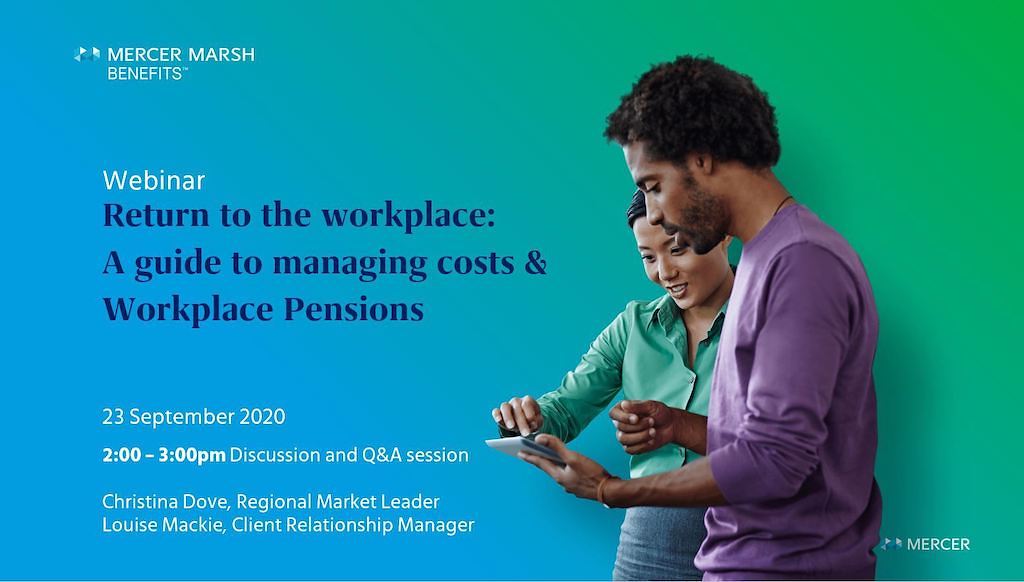 Return to the Workplace - A guide to managing costs and workplace pensions

Over the past few months, the pandemic has been a catalyst for change that has significantly impacted businesses of all sizes. Through resilience and a desire to see their businesses and people come out of this crisis as strong as before, many have quickly adapted to the sudden shift in ways of working.

During this time, the focus on managing ongoing financial pressures has never been more important, especially as government restrictions ease, and employees are looking for more security.
Join our Mercer Marsh Benefits experts as they delve into what it means for your employee benefits, with a particular focus on pensions. You will be surprised where savings can be made and schemes can be tailored to your particular needs
Who Should Attend:
Small to medium-sized businesses:
- Business Owners/Managing Directors
- Office Managers
- HR Managers
- HR Directors
- Finance Directors
- HR Consultants

Conducted by
Christina Dove, UK Culture Leader | South Regional Market Leader
Louise Mackie, Senior Employee Benefits Consultant, Mercer Marsh Benefits

Book
This event currently has no tickets available.
Last updated 11:15am on 10 September 2020